Welcome to WKI
At WKI, we give people the ability to discover the value of their ideas and unlock their full potential.  For more than a decade, our So what? who cares? why you?® methodology has been helping to bridge the gap in understanding between innovators with new ideas and people who are looking to support those ideas. And it's working! Using our methodology, organizations world-wide are increasing their success rate for startup creation, new product launches, research commercialization and more.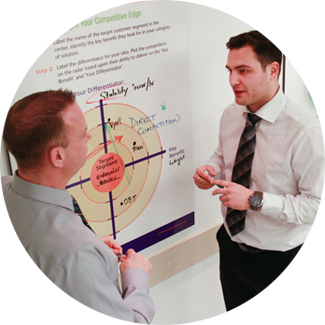 What's different about us?
WKI is different because we understand innovators.
We've spent our careers with engineers and scientists helping them discover, define, and describe the business value of their ideas. Our design thinking methodology is built from decades in the trenches working alongside innovators to help them turn their ideas into opportunities. We've translated this experience into an engaging set of entrepreneurial design thinking frameworks for organizations to use to achieve success.
And the results speak for themselves!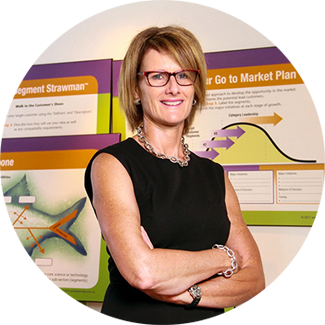 What we believe...
"We strongly believe that discovering the business value of new ideas starts with innovators, and that equipping and empowering innovators to do so begins at the discovery stage. From our first toolkit to support innovators and entrepreneurs in 2005 to our global collaboration with leading customers today, one thing has held true. Ideas, like seeds, need to be cultivated if they are to grow – and the best person to cultivate an idea at the early stages is the founder of that idea. These "idea founders" need to be armed with a process and frameworks that align with the way they approach their research and scientific work."
We hope you will join us in our quest to help great ideas make an impact in the market and for our world.
— Wendy Kennedy, Founder
WKI – Design Thinking for Business Builders