WKI Training & Certification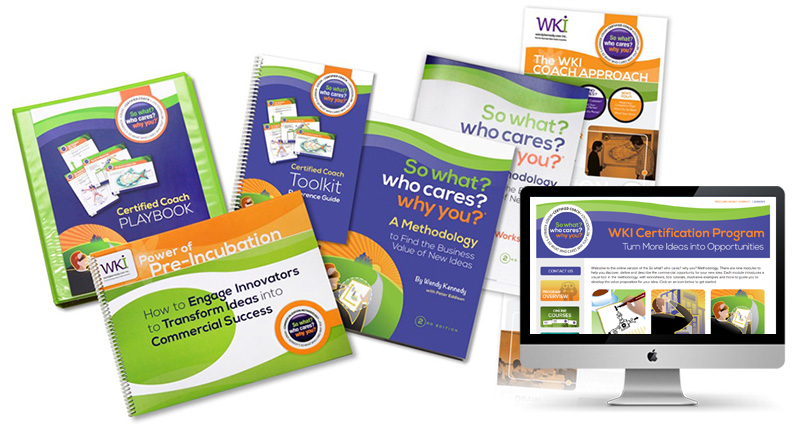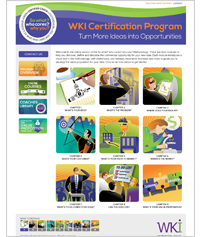 WKI certification provides best practice training for you and your team of advisors to learn the the  So what? who cares? why you?® methodology.  This best practice training gives you insight into each tool in the methodology and best practices to coach clients using each tool.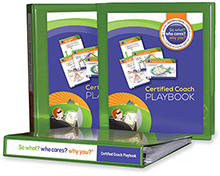 The program begins with in-depth training in the WKI So what? who cares? why you? methodology. You will "roll up your sleeves" and engage with the tools and learn the "WKI Approach" to coaching through the power of the So what? who cares? why you? ideation frameworks.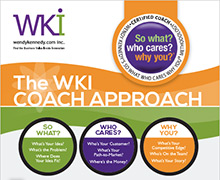 View the WKI Coach Approach Infographic.
You'll also be on your feet in "tool talk": engaging sessions where you engage with others in the program to discuss, debate, and learn how to leverage the full power of each tool in So what? who cares? why you? methodology. These conversations are dynamic and discussion driven, as Wendy coaches you through the process.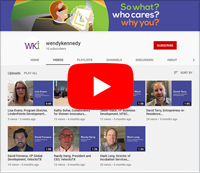 The certification component is available to those people looking to offer the WKI Entrepreneurial Ideation program.  You'll receive step-by-step guidance, expert training and coaching, and a comprehensive suite of certification resources and program materials  – everything you need to ensure your success as a WKI Certified Coach.
Certification is delivered by Wendy as in-person workshops and live, online training formats. Read the testimonials from WKI Certified Coaches.
If you would like to turn more of your organization's ideas into opportunities...