John Hanak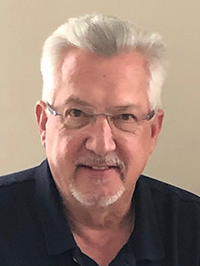 John M. Hanak is the managing director of Purdue Ventures and one of the co-founders of the Purdue Foundry, an entrepreneurial hub spinning out over 40 startups each year.  Previously, he served as Statewide Director of Purdue's network of technology incubators across the state of Indiana.  Prior to co-founding a technology commercialization firm in 2003 and arriving at the Purdue Research Foundation in 2005, Hanak served as President, CEO and board member of Digital Innovations, a Chicago-based technology product development and marketing firm. Before joining Digital Innovations, he spent more than 20 years in the steel industry with a $2.3 Billion Fortune 500 integrated steel manufacturer where he was Vice President with responsibility for all administration and legal matters.  He also co-founded a small angel investment partnership.  He holds BS and JD degrees. He has served, and continues to serve, on a number of corporate and volunteer boards and is a former chair of the board of directors of the International Business Innovation Association and former president of the Venture Club of Indiana.
As managing director of Purdue Ventures, he is the fund manager for three seed funds and also manages the Purdue Research Foundation's portfolio of startup investments, all with a total of approximately $40M in asset value.  Purdue Ventures is also responsible for associated talent management and mentorship programs for the Purdue Foundry.
In January 2020, John shifted his role at Purdue to voluntary partial retirement, opening up the opportunity to partner with WKI-wendykennedy.com inc.  to develop content related to his expertise, add value to the WKI methodology and expand growth opportunities.
If you would like to turn more of your organization's ideas into opportunities...