At WKI, we've created companies and coached countless entrepreneurs. That's why we developed So what? who cares? why you?® – a set of step-by step, easy-to-use visual tools for advisors to coach entrepreneurs to explore and articulate the business value of their ideas.

Coaching entrepreneurs with new ideas is fun and energizing,
but it's not as easy as many people think.
People with new ideas have invested a lot of 'sweat equity' in thinking about their ideas, and they naturally want to tell you all the details about it. What's often missing in these conversations are the business aspects - what category does it fit into? who are the target customers? how will they use it? what's different compared to competitors? and of course, what's the path to money? At WKI, we call this "speaking the language of business".
For more than 12 years, coaches, trainers and advisors around the world have chosen So what? who cares? why you? as their process for training and developing entrepreneurs. Friendly and engaging to work with, our process is rooted in powerful but simple visual tools designed to appeal to the way innovators and entrepreneurs approach their work.
Why it Works
As a coach and advisor to entrepreneurs, you want to programs and processes that excite and engage your entrepreneurs – and provide real-world guidance to drive them forward.  That's what you'll find inside So what? who cares? why you? An engaging set of visual tools focused on the key drivers of any business: the market, customers, competitive edge.  So what? who cares? why you? gives you as a coach and advisor a roadmap that is: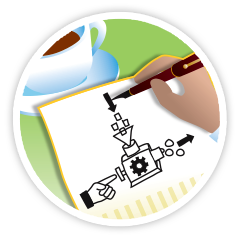 Easy to Use:
So what? who cares? why you? fits easily alongside the coaching and training styles of advisors, coaches and trainers. And entrepreneurs of all types love the friendly, team-oriented style of the program.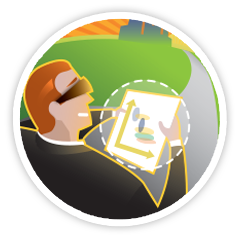 Visual & Engaging:
The visual tools that are the foundation of So what? who cares? why you?  entrepreneurial process are loved by inventors and entrepreneurs alike.  Whether it's a first-time entrepreneur or a seasoned pro, the visual tools inspire rich, focused conversations about the business value of the idea.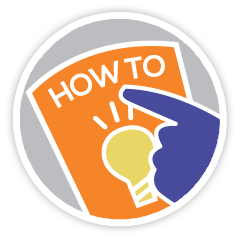 Step-by-Step Guidance
So what? who cares? why you? sets up a logical sequence of conversations to explore and discover the best path to market for an idea.  It makes the process of working with entrepreneurs productive and focused, and action oriented – not a theoretical exercise.
Who's using it?
So what? who cares? why you? is being used by organizations around the world looking to cultivate entrepreneurs and build vibrant entrepreneurial ecosystems. These include:
Incubators & Accelerators supporting the development of early stage ideas and entrepreneurs
Colleges and Universities encouraging faculty and student entrepreneurship development
Research labs researchers, scientists and engineers in corporations, universities, health care, and government
Organizations looking to build an entrepreneurial mindset across their teams
Universities looking to commercialize IP from faculty and staff through startup companies.
How is it deployed?
The So what? who cares? why you? methodology works easily alongside your existing entrepreneurship programs and initiatives. Our training and certification program sets the stage for you as a coach, trainer or advisor to bring So what? who cares? why you? into your organization and immediately start running the entrepreneurial workshop with your existing programs or as a standalone program.
See how you can get started with So what? who cares? why you?
If you would like to turn more of your organization's ideas into opportunities...